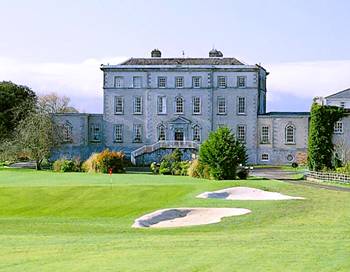 How would you like for you and/or your research team to get away from work and home for three full days and have the opportunity to work intensively on your research project? Would you like combine the very best NVivo training with individual consultancy and peer group discussions in an extremely peaceful and tranquil setting? Then consider our three day researchers' retreat in the beautiful Dundrum House in Cashel, County Tipperary, Ireland.
You will leave Dundrum House with a robust NVivo database all set up and ready to commence coding. You will have optimised your data and made all requisite management decisions about form and content (especially regarding media files) and have a clear analytical plan linked to an agreed timeline. You will have post retreat support for the life of your project. You will work intensively over three days with an NVivo expert who will help you plan your qualitative analysis, demonstrate a rigorous approach and de-mystify the whole process. It will be hard work but very rewarding.
If you love qualitative research and want to live and breathe it for three days with like minded people and experts in computer aided methodologies, then this retreat is for you.
To enquiry about costs and availability, please e-mail info@qdatraining.eu
Three Day Plan!
Day 1 – Introduction to NVivo – building your qualitative database –  see full details here
Day 2 – NVivo Underway – analysing your data –  see full details here
Day 3 – consultancy, working on your live data and applying your learning from days 1 & 2 under expert supervision – see full details here
To enquiry about costs and availability, click here
We look forward to working with you and/or your research team!