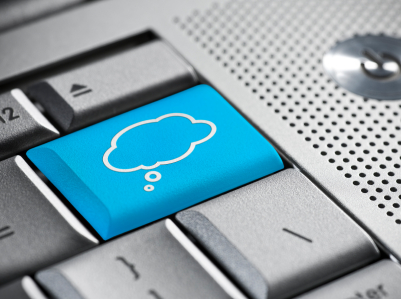 NVivo in the Cloud
Cloud computing has become so successful because of the many benefits it brings to peoples' daily lives in terms of efficiencies, convenience and of course massive cost savings.
As our image suggests, think cloud, when it comes to your research project and managing your data in particular. If you don't feel you have the requisite NVivo skills to optimise your data, or if you want to work directly with an NVivo expert, why go to an expensive training course and try to absorb a massive amout of information over a day or two? For many people this is simply too much information delivered too quickly to bring them the benefits they need in terms of up skilling for NVivo.
Why not avail of cloud services and have the trainer work alongside you at a pace that's right for you and at times that fit with your schedule. Be it in your office during normal working hours or at home in the evenings or weekends. You decide, the times, the pace and the degree of help you need. Manage your entire project from the cloud. The following services are available using cloud computing and all you need to avail of them is an internet connection:
Transcription services – send your audio files to the cloud and have them returned to you as NVivo formatted transcripts already imported into your NVivo project file and ready to code
NVivo training, consultancy & support – have a QSR registered  personal trainer log on to your machine and work with you directly on your live data. Much better than trying to absorb everything in a training workshop. Work when you want and how you want in your time and at your pace.
Data checking – have your NVivo database checked to ensure it is set up correctly so as to optimise your data and get assistance with any questions you may have from novice to advanced level.
Academic editing – have a qualified and experienced PhD edit your academic chapters to act both as a literary editor and read for clarity and structure
Outsource analysis – have outside experts work the data for and with you.
And all without leaving your chair! This is the world we now inhabit. Cloud computing means you get what you need from us, when you need it, as often as you need it and in the required amounts. You decide!
There was a time when every household, town, farm or village had its own water well. Today, shared public utilities give us access to clean water by simply turning on the tap; cloud computing works in a similar fashion. Just like water from the tap in your kitchen, cloud computing services can be turned on or off quickly as needed. Like at the water company, there is a team of dedicated professionals making sure the service provided is safe, secure and available on a 24/7 basis. When the tap isn't on, not only are you saving water, but you aren't paying for resources you don't currently need.

Vivek Kundra

Federal CIO, United States Government.

For information on putting your qualitative data analysis project in the cloud, send us an e-mail to support@qdatraining.eu