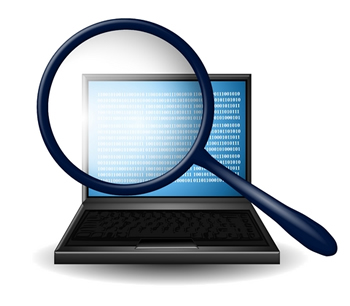 I received an e-mail this morning from a US client who we are working one-to-one with. He is very competent with NVivo and has completed his coding using the tool. The thrust of his e-mail was that he had completed his coding and where to from here? I've posted my entire reply below with only his name changed for obvious reasons:
"Hi Noel,
You certainly don't sound like you need any training from me. Did you follow a pre-planned cycles of analysis strategy document?
There are two reasons you could cite when creating a rationale for using NVivo in your methodology chapter. These are efficiency and transparency. Queries like matrices allow you to view the data in a way that would be impossible (certainly within any kind of reasonable time frame) in a manual system. The coding process (at least the manual interpretive coding process) in NVivo is no faster than in a manual system. You select a segment of text or media by highlighting it and you drag it to a code as opposed to using a highlighter and writing a code beside it as you would manually. However, it's in the  retrieval and reporting of data that you gain far more efficiencies in a database environment over a manual system. The scope of the analysis has much greater depth and breadth when one can move the data around so much faster and get different views and perspectives on it (Read Michael Bergin – NVivo 8 and consistency in data – click here– as one example of using a matrix to reveal a pattern in his data that he was not aware of).
However, efficiency is quite obvious when it comes to creating a case for computer aided methodologies. For me, transparency is the real benefit. Qualitative researchers are sometimes accused of being ad-hoc, subjective, undisciplined, touchy feely for example. There is a perception amongst some observers and even some academics that the process merely involves listening to a few tapes, getting out the highlighters and "identifying key themes" and that's it. Off you go now and write a report and back it up with a few well selected quotes
You, on the other hand, have to produce an audit trail for your methodology chapter. It's here that you establish your credibility as a researcher by demonstrating rigour in the analysis. That is why I asked you about cycles of analysis (not cycles of coding as coding is only part of the analysis). You should produce a well defined analytical strategy for this study that is entirely consistent with the philosophical underpinnings that support your methodology. Each cycle should be backed up with clear appendices that give evidence to the work. Once you establish rigour in the 'methods' section of your methodology chapter you should move to your findings. Not every finding, but those results that will end up engaging with the literature and philosophy in your discussion chapter; these findings should be supported with clear appendices that shows that they came out of the data. They came as a result of the data having been put through a series of processes. They are not merely an opinion based on some loose "identification of themes"
So you need to create the story of the analysis and cohesive and coherent well supported findings for all of the reasons cited above. I doubt you need any help from me in this regard Noel
It sounds like the 'end is nigh' which I am sure you must be relieved about.
Kind regards,
Ben Meehan
Consultant/Trainer for Computer-Aided
Qualitative Data Analysis Projects
Tel: 0035387 4172259
e-mail: benm@qdatraining.eu
WEB:http://www.qdatraining.com"